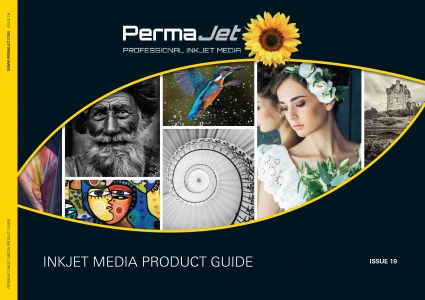 Download the Adobe Acrobat PDF catalogue version 2017!
Catalogue

You can view the most recent Permajet Inkjet Media Catalogue 2017 below.
Simply click on the PDF logo below.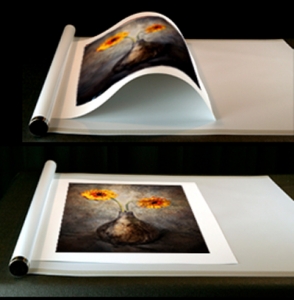 A unique Permajet feature!
Anti-CurlRoller.
The Anti-Curl Roller has been specially designed to take the typical curl out of prints and posters printed on roll media in minutes!
The first-of-its-kind accessory provides an ingenious solution to the common curling problems associated with true fine art inkjet roll materials, annoyingly costing wasted time and money to your business.
By simply using the anti-curl roller device, you can take the curl out of inkjet prints and fine art papers in minutes without causing any surface damage or creases to the printed images....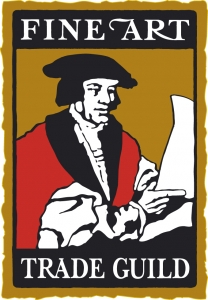 High quality archival print solutions
Permajet are members of the Fine Art Trade Guild based in London, England. Through their association with this organisation they have undergone strategic and documented tests on papers with both OEM & third party inks to ensure images meet the Guilds Standard of 6+ on the "Blue Wool Scale".
They have published the certifacates on their web site
to give users confidence in the level of archive-ability of their images.
permajet dealers
Bogemann BVBA
http://www.bogemann.be


Molenstraat 23-25
3600 Genk
089/35 21 45
089/35 02 70

Campion A. SPRL


Rue St-Boniface 13
1050 Bruxelles
02/512 13 31
02/512 50 98

Foto Guy BVBA
http://www.fotoguy.be


Vlaamsesteenweg 43
1000 Brussel
02/511 56 41
02/512 73 45

Fotoludiek
Ooststraat 79
8800 Roeselare
051/20 64 11
051/20 79 38

Grobet BVBA
http://www.grobet.be


Eiermarkt 25
2000 Antwerpen
03/233 21 79
03/231 87 53

Nelissen PVBA
http://fotonelissen.be


Brusselpoortstraat 9
2800 Mechelen
015/41 42 66
015/42 28 43

Paul Hotz nv / sa
http://www.hotz.be


Boomsesteenweg 77
2630 Aartselaar
00 32 3 870 56 56
00 32 3 870 56 57

PCH ProShop
http://www.pch.be


Rue Du Midi 147
1000 Bruxelles
02/511 66 08
02/514 43 82

Photo Galerie Bruxelles
http://www.photogalerie.com


Avenue des Celtes 3-5
1040 Bruxelles
+32 (0)2 733 74 88

Photo Galerie Liège
http://www.photogalerie.com


Bd. De La Sauvenière 1
4000 Liège
04/223 07 91
04/223 00 37

Photo Gilman SA
http://www.photogilman.be


Route De Herve 117
4651 Battice
+32.(0)87.67 43 23
+32.(0)87.66 02 88

Photogalerie Nivelles
http://www.photogalerie.com


Rue Johannes Gutenberg 20
1400 Nivelles
00 32 67 33 12 66

Robyns A. BVBA
http://www.robyns.be


Stapelstraat 80
3800 Sint Truiden
011/68 25 64
011/68 54 72

Selexion Clix Demuynck
http://www.demuynck-printing.be


Roterij straat 47 - 49
8790 Waregem
00.32.(0)56.60 39 39
00.32.(0)56.61 14 87

Studio Francine.com SPRL
http://www.studiofrancine.com


Boulevard du jardin botanique 41
1000 Bruxelles
00 32 (0)2.218 20 20
00 32 (0)2.219 49 64

Vox SA
http://www.vox.be

Avenue de Laeken 33
1090 Bruxelles
02/427 27 30
02/428 93 40