Flash units, more fun - better pictures.

Using a flash pays off: Anyone using additional light when taking a photograph obtains better results, because in post-processing, it isn't possible to obtain missing colors or brilliance from the picture.

With Metz mecablitz digital into the future.
The flexibility of Metz mecablitz units can be seen in the different flash families. They have the respective functional equipment to go along with the different requirements profiles.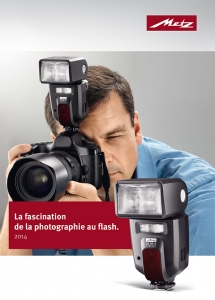 Metz assure un éclairage parfait pour vos prises de vue.
Mecastudio.
Des photos de studio sous un éclairage parfait: Le catalogue mecastudui actuel propose une gamme complète de produits pour les photos au flash en studio: flashes de studio, accessoires techniques ou kits complets de flashes de studio pour les photographes amateurs et professionnels.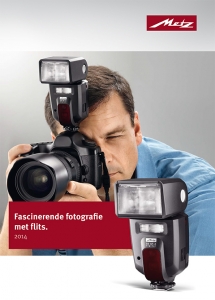 Alles voor een perfect opnamelicht!
Mecablitz.
Facinerende flitsfotografie: In de actuele mecablitz catalogus treft u krachtige systeemflitsers, speciale flitsers voor verschillende eisen, alsmede professionele accessoires voor deze Metz flitsers aan.
Download hier de nederlandstalige Mecablitz catalogus.