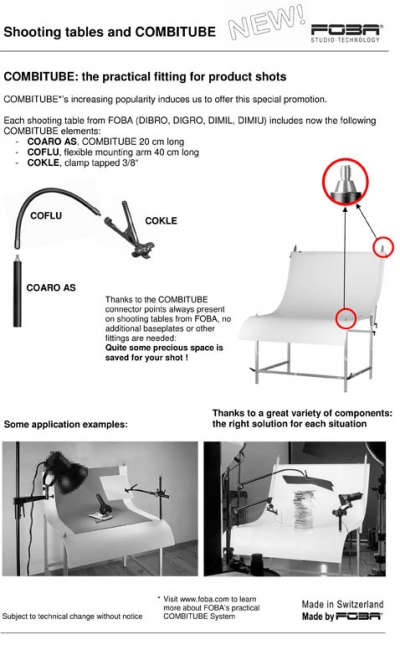 Shooting tables and COMBITUBE, special promotion
COMBITUBE: the practical fitting for product shots
Foba promotion on shootingtables!
As from now Foba will add to all shooting tables some COMBITUBE elements:
COARO AS, COMBITUBE 20cm
COFLU, flexible mounting arm 40cm
COKLE, clamp tapped 3/8"
FOBA shooting tables are not only sturdy, clour fast and shadow free. Thanks to the COMBITUBE fittings you save time and space. Therefore, FOBA shooting tables are a valuable investment!